S - NITROSILACIÓN DE PROTEÍNAS: IMPLICANCIAS EN LA BIOLOGÍA MOLECULAR DEL CÁNCER
Resumen
La s-nitrosilación de proteínas es mediada en gran parte por la transferencia de óxido nítrico a dianas celulares, facilitando los mecanismos de transducción de señales como una alternativa a modificaciones postraduccionales de objetivos biológicos. La evidencia acumulada indica que la s-nitrosilación de proteínas se encuentra involucrada en aspectos fisiológicos y en un amplio espectro de patologías humanas. La presente revisión muestra las implicancias de estas reacciones metabólicas desde una perspectiva de la biología molecular del cáncer. Siendo evidente que la s-nitrosilación no sólo puede resultar de las alteraciones en la actividad de expresión del óxido nítrico sintasa, sino puede reflejar una contribución del balance de las actividades moleculares en los mecanismos de regulación de los procesos tumorigénicos.
Citas
Puneet A, Stamler J. Enzymatic mechanisms regulating protein s-nitrosylation: implications in health and disease. J mol Med. 2013. 90(3): 233-44.
Murad F. Cyclic guanosine monophosphate as a mediator of vasodilation. J Clin Invest. 1986. 78(1): 1-5.
Hess D, Matsumoto A, Kim S, Marshall H, Stamler J. Protein s-nitrosylation: purview and parameters. Nat Rev Mol Cel Biol. 2005. 6(2): 150-66.
Knowles R, Moncada S. Nitric oxide synthases in mammals. Biochem J. 1994. 298: 249-58.
Stamler J, Lamas S,Fang F. Nitrosylation: The prototypic redox-based signaling machanism. Cell. 2001. 106(6): 675-83.
Marshall H, Merchant K, Stamler J. Nitrosation and oxidation in the regulation of gene expression. FASEB J. 2000 14: 1889-1900.
Foster H, Hess D, Stamler J. Protein s-nitrosylation in health and disease: a current perspective. Trends Mol Med. 2009. 15(9): 391-404.
Mannick J. Regulation of apoptosis by protein s-nitrosylation. Amino Acids. 2007. 32(4): 523-6.
Benhar M, Stamler J. A central rol for s-nitrosylation in apoptosis. Nat Cel Biol. 2005. 7(7): 645-6.
Cho D, Nakamura T, Fang J, Cieplak P, Gu Z, Lipton S. S-nitrosylation of Drp1 mediates beta-amyloid-related mitocondrial fission and neural injury. Science. 2009. 324: 102-5.
Yao D, Gu Z, Nakamura T, Shi Z, Ma Y, Gaston B et al. Nitrosative stress linked to sporadic Parkinson´s disease: S-nitrosylation of parparquingulates its E3 ubiquitin ligase activity. Proc Natl Acad Sci USA. 2004. 101: 10810-14.
Gonzalez, D.; Biegii, F.; Treuer, A.; Hare, J. Deficient ryanodine receptor s-nitrosylation increases sarcoplasmatic reticulum calcium lake and arrhythmogenesis in cardiomyocytes. Proc Natl acad sci USA. 2007. 104: 20612-17.
Wei, W.; Li, B.; Hanes, M.; Kakar, S.; Chen, X.; Liu, L. S-nitrosylation from GSNOR deficiency impairs DNA repair and promotes hepatocarcinogenesis. Sci Transl Med. 2010. 2(19): 19ra13.
Lim, K.; Ancrile, B.; Kashatus, D.; Counter, C. Tumour maintanence is mediated by eNOS. Nature. 2008. 452: 646-49.
Foster, M.; Forrester, M.; Stamler, J. A protein microarray-based analysis of s-nitrosylation. Proc Natl Acad Scie USA. 2009. 106: 18948-53.
Marino, S.; Gladyshev, V. Structural analysis of cysteine s-nitrosylation: a modified acid-based motif and the emerging rol of transnitrosylation. J Mol Biol. 2010. 395: 844
Muntane, J.; De la mata, D. Nitric oxide and cáncer. World J Hepatol. 2010. 2(9): 337
Pawloski, J.; Hess, D.; Stamler, J. Export by red blood cells of nitric oxide bioactivity. Nature. 2001. 409: 622-26.
Okado, A.; Fridovich, I. Putative denitrosylase activity of Cu, Zn-superoxide dismutase. Free Radical Biol Med. 2007. 43: 830-36.
Benhar, M.; Forrester, M.; Hess, D.; Stamler, J. Regulated protein denitrsylation by citosolic and mitocondrial thioredoxins. Science. 2008. 320: 1050-54.
Ridnour, L.; Thomas, D.; Donzelli, S.; Espey, M.; Roberts, D.; Wink, D.; et al. The biphasic nature of nitric oxide responses in tumor biology. Antioxid Redox Signal. 2006. 8(8): 1329-37.
Bakshi, A.; Nag, T.; Wadhwa, S.; Mahapatra, A.; Sarkar, C. The expression of nitric oxide synthases in human brain tumors and peritumoral áreas. J neurol Sci. 1998. 155: 196-203.
Puhakka, A.; kunnala, V.; Napankangas, U.; Saily, M.; Koistein, P.; Paakko, P.; et al. High expression of nitric oxide synthases is a favorable prognostic sign in non-small cell lung carcinoma. APMIS. 2003. 111(12): 1137-46.
Lo, H.; Hsu, S.; Seyed, M.; Gunduz, M.; Xia, W.; Wei, Y. Nuclear interaction to EGFR and STAT3 in the activation of the iNOS/NO pathway. Cancer Cell. 2005. 7(6): 575
Ambs,S.; Merriam, W.; Bennett, W.; Felley, E.; Ogunfusika, M.; Oser, S. Frequent nitric oxide synthase-2 expression in human colon adenomas: implication for tumor angiogénesis and colon cáncer progession. Cancer Res. 1998. 58(2): 334-41.
Schinhoff, C.; Daou, M.; Jones, S.; Schiffer, C.; Ross, A. Nitric oxide-medited inhibition of Hdm2-p53 binding. Biochemistry.2002. 41: 13570-4.
Matthews, J.; Botting, C.; Panico, M.; Morris, H.; Hay, R. Inhibiton of NF-KappaB DNA binding by nitric oxide. Nulceic Acid Res. 1996. 24(12): 2236-42.
Marshall, H.; Stamler, J. Nitrosative stress-induced apoptosis through inhibition of NF-KappaB. J Biol Chem. 2002. 277: 34223-8.
Kelleher, Z.; Matsumoto, A.; Stamler, J.; Marshall, H. NOS2 regulation of NF-KappaB by S-nitrosylation of p65. J Biol Chem. 2007. 282: 30667-72.
Marshall, H.; Hess, D.; Stamler, J. S-nitrosylation: Physiological regulation of NF-KappaB. Proc Natl Sci USA. 2004. 101: 8841-2.
Hara, M.; Snyder, S. Nitric oxide-GAPDH-Siah: a novel cell death cascade. Cell Biol Neurobiol. 2006. 26(4): 527-38.
Hara, M.; Cascio, M.; Sawa, A. GAPDH as a sensor of NO stress. Biochim Biophys Acta. 2006. 1762(5): 502-9.
Kornberg, M.; Sen, N.; Hara, M.; Juluri, K.; Nguyen, J.; Snowman, A.; et al. GAPDH mediates nitrosylation of nuclear protein. Nat Cell Biol. 2010. 12(11): 1094.100.
Sen, N.; Hara, M.; Kornberg, M.; Cascio, M.; Bae, B.; Shahani, N.; et al. Nitric oxide induced nuclear GAPDH activates P300/CBP and mediates apoptosis. Nat Cell Biol. 2008. 10(7): 866-73.
Hara, M.; Agrawal, N.; Kim, S.; Cascio, M.; Fujimuro, M.; Ozeki, Y.; et al. S-nitrosylated GAPDH initiates apoptotic cell death by nuclear traslocation following Siah1 binding. Nat Cell Biol. 2005. 7(7): 665-74.
Leon L, Subramaniam S, Cauvard O, Plenchette C, Paul C, Godar C.; et al. S-nitrosylation of the death receptor fas promotes fas ligand-mediated apoptosis in cáncer cells. Gastroenterology. 2011. 140(7): 2009-18.
Hicklim D,Ellis J. Rol of the vascular endothelial growth factor pathway in tumor growth and angiogénesis. J Clin Oncol. 2005. 23: 1011-27.
Ellis, L.; Hicklim, D. VEGF targeted therapy: mechanims of anti-tumor activity. Nat Rev Cancer. 2008. 8: 579-91.
Dimmeler S, Fleming I,Fisslthaler B,Hermann C,Busse R,Zeiher A. Activation of nitric oxide synthase in endothelial cell by Akt-dependent phosphorylation. Nature. 1999. 399: 601-5.
Olson N,Van der Vilet. Interactions between nitric oxide and hypoxi-inducible factor signaling pathways in inflammatory diseases. Nitric Oxide. 2011. 25(2): 125-37.
Hirota K,Semenza G. Regulation of angiogénesis by hypoxia inducible factor 1. Crit Rev Oncol Hematol. 2006. 59(1): 15-26.
Semenza, G. Hpoxia inducible factor 1 (HIF1) pathway. Sci STKE. 2007. 407:cm8.
Brune B, Zhou J. The rol of nitric oxide in stability regulation of hipoxia inducible factor 1 alpha. Curr Med Chem. 2003. 10(10): 845-55.
Nedospasov A,Rafikov R,Beda N,Nudler E. An autocatalytic mechanims of protein nitrosylation. Proc Natl Acad Sci USA. 2000. 97: 13543-48.
Dueñas A,Isales C,Del Mar A,Gonzales R, Sangueza O,Rodriguez J. Expression of inducible nitric oxide synthase in breats cáncer correlates with metastatic disease. Mod Pathol. 1997. 10(7): 645-9.
Jadesky, L,Chakraborty C,Lala P. Nitric oxide mediated promotion of mamary tumour cell migration requires sequential activation of nitric oxide synthese, guanylate cyclase and mitogen activated protein kinase. Int J Cancer. 2003. 106: 496-504.
Polyak K, Weinberg R. Transitions between epithelial and mesenchymal states: acquisitions of malignant and stem cell traits. Nat Rev Cancer. 2009. 9: 265-73.
Baritaki S,Huerta S,Sahakyan A. Mechanims of nitric oxide mediated inhibition of EMT in cáncer: inhibition of the metastasis inducer Snai1 and induction of the metastasis suppressor RKIP. Cell Cycle. 2010. 9: 4931-40.
Wu K,Bonavida B. The activated Nk-kappa B –Snai1-RKIP circuitry in cancers regulates both the metastatic cascade an resistence to apoptotic by citotoxc drug. Crit Rev Inmunol. 2009. 29: 241-54.
Rahman M,Senga T, Ito S,Hyodo T, Hasegawa H, Hamaguchi S. S-nitrosylation to Cysteine 498 of c-Scr tyrosine kinase regulates nitric oxide mediated cell invasión. J Biol Chem. 2010. 285: 3806-14.
Goetz J, Lajoie, P, Wiseman S, Nabi I. Caveolin 1 in tumor progression: the god, the bad and ugly. Cancer Metastasis Rev. 2008. 27: 715-35.
Simpson C, Anyiwe k, Schimmer A. Anoikis resistance a tumor metastasis. Cancer Lett. 2008. 272: 177-85.
Lahdenranta J, Hagendoom J, Hoshida T, Nelson G, Kashiwagi S. Endothelial nitric oxide synthase mediates lynphangiogenesis and lymphatic metastasis. Cancer Res. 2009. 69(7): 2810-8.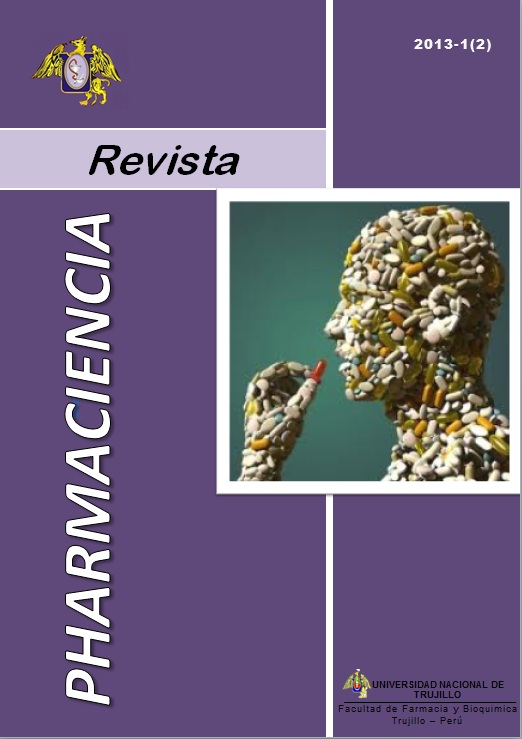 Descargas
Sección
Temas de Revisión
Licencia
1.Política propuesta para revistas de acceso abierto
Los autores/as que publiquen en esta revista aceptan las siguientes condiciones:
Los autores/as conservan los derechos de autor y ceden a la revista el derecho de la primera publicación, con el trabajo registrado con la licencia de atribución de Creative Commons, que permite a terceros utilizar lo publicado siempre que mencionen la autoría del trabajo y a la primera publicación en esta revista.
Los autores/as pueden realizar otros acuerdos contractuales independientes y adicionales para la distribución no exclusiva de la versión del artículo publicado en esta revista (p. ej., incluirlo en un repositorio institucional o publicarlo en un libro) siempre que indiquen claramente que el trabajo se publicó por primera vez en esta revista.
Se permite y recomienda a los autores/as a publicar su trabajo en Internet (por ejemplo en páginas institucionales o personales) antes y durante el proceso de revisión y publicación, ya que puede conducir a intercambios productivos y a una mayor y más rápida difusión del trabajo publicado (vea The Effect of Open Access).